All nature lovers of nature, tranquility and family and homely atmosphere. A wide range of attractions on our offer make Tamarynowa Osada an ideal spot to rest, renew your energy and relax.
Mushroom picking
 Off, to the woods, my dearest sir…
Off, to the woods, charming madam…
Take a basket in the hand
For the harvest shall be grand!!!
Tamarynowa Osada is perfect for mushroom picking. The area abounds in many mushroom species: brown-yellow boletus, boletus, parasol mushroom, chanterelle, leccinum, xerocomus.
We also have a mushroom drying facility.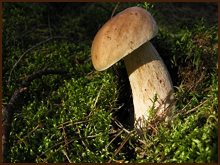 Feel invited!